Uniting People: Auroville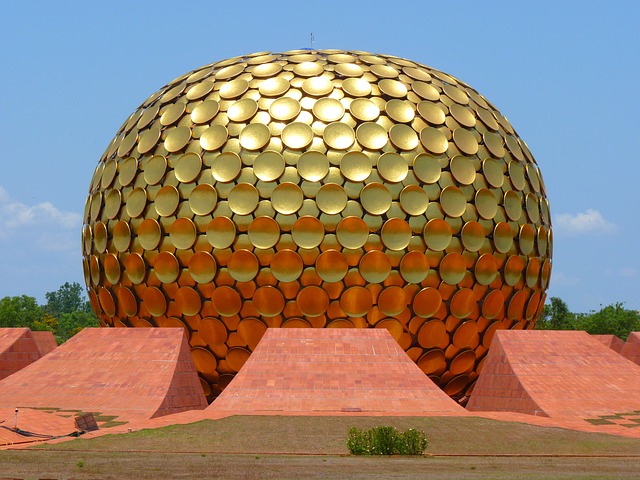 You might have heard of this extraordinary city in the south of India, a place whose one and only goal is to unite people, regardless of age, faith, race: Auroville.
Photo via Creative Commons
Sounds great, doesn't it? Spending a couple of days, or even living in a place where there is no judgement and people can be whoever they are without shame or abuse.  Auroville's mission is "to be a universal town where and women of all countries are able to live in peace and progressive harmony above all creeds, all politics and all nationalities. The purpose of Auroville is to realise human unity."
Auroville's population is approximately 2,400 people who have come to live here from all over the world (there is going to be enough space for 50,000 people in the future). Backed by both the Indian government and UNESCO, this project started out in the 1930s and has remained strong ever since. Many governmental and non-governmental bodies realize the importance of Auroville as an experiment in human cooperation and unity in diversity. Another aim of this city in to uncover new methods in preserving the environment while experiencing growth.
Officially, the city started in 1968 with around 5,000 people to start with – representatives of 124 countries were there to witness the inauguration ceremony near a banyan tree at the centre of the future town. Each representative brought some soil from their homes that was mixed in with others and placed in an urn which is now in the Amphitheatre. The population is made up of 49 nations, of many different age groups and people who come from different classes and religions and cultures. One third of the city's population is from India.
Auroville is located just 150 kilometres away from Chennai, mainly in the state of Tamil Nadu (one part of it lies in the state of Puducherry), near the route of the India's Cup, so make a day trip out of it and visit this magical place!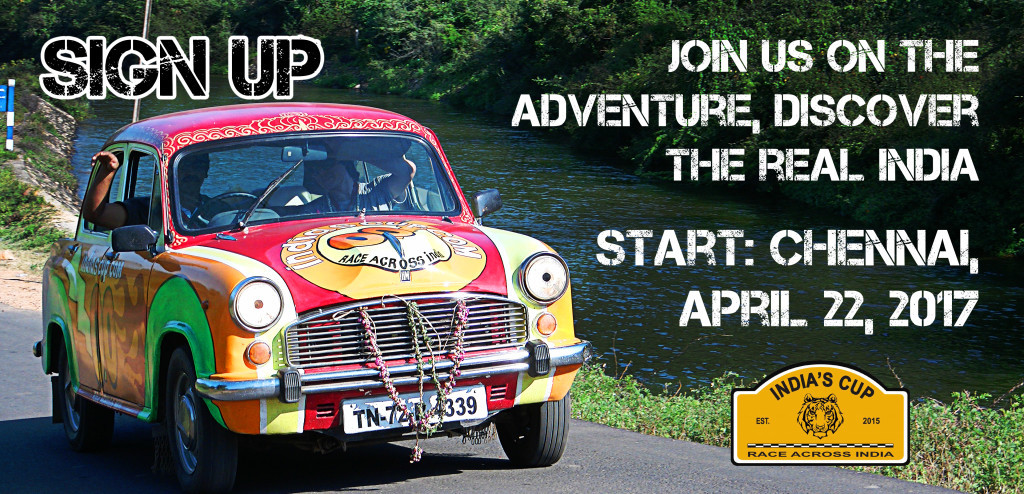 The city was planned to be highly effective on all fronts, and is quite futuristic: in the centre, here is a peace area dedicated to self-reflection – the Matrimandir and the Urn of Human Unity are all located in this sector. Coming outwards from the centre, there is a spiral of comprising the Residential Zone, the Cultural Zone, the Industrial Zone and the International Zone. Each zone is dedicated to a specific area with the main goal of educating inhabitants of all the nations and cultures. The outer circle of the city is a Green Zone, with gardens and orchards, organic farms and wildlife. This belt's main aim will be to protect any and all life located inside the frontiers, without poachers and over exploitation of natural resources.
The City of Dawn is truly an inspiring experiment that presents to us a Utopian dream of what the world could be – and maybe will be, one day.
Are you crazy enough to come along for the ride? Then join us on the next
India's Cup
. Get a team together and let's see you at the starting line! If you want to join us in spirit, like us on
Facebook
or follow us on
Twitter
and
Instagram
to keep up with our latest antics.
About the Author