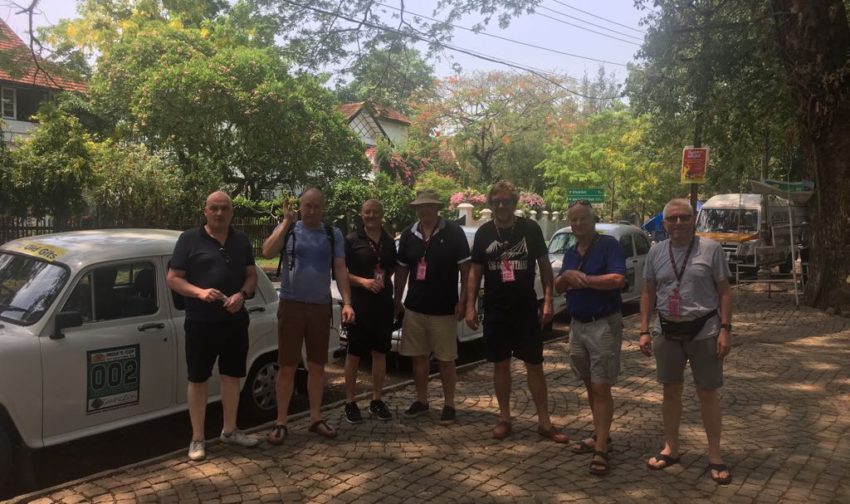 The fifth day of the India's Cup 2018.
By Day 5, the India's Cup was in full swing. The previous day had been a long drive, coast to coast, but the next day's route, from Alleppey to Coimbatore, was more relaxed. There were also a couple of fantastic sightseeing opportunities, and we have to photos to show for it.
Fort Kochi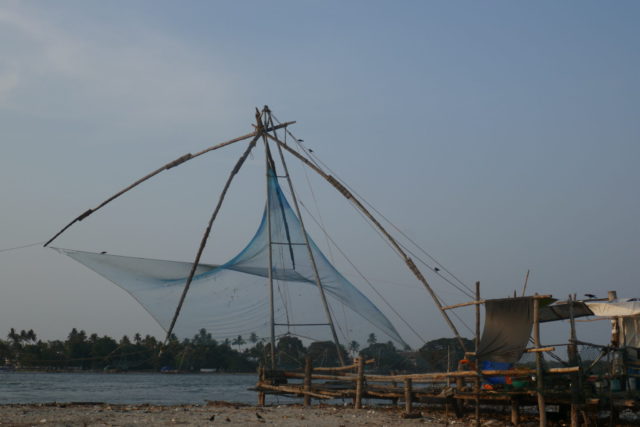 The day's first stop was Kochi, a major port city with a storied trading history. Teams were recommended to take a morning break in historic Fort Kochi, where they could find the famous "Jew Town", spice shops, and, most  impressively, the famous Chinese fishing nets. This technology, pictured above, was brought to the area centuries ago by Chinese traders. They are a now a landmark of the city, but still in continuous operation.
Drive Time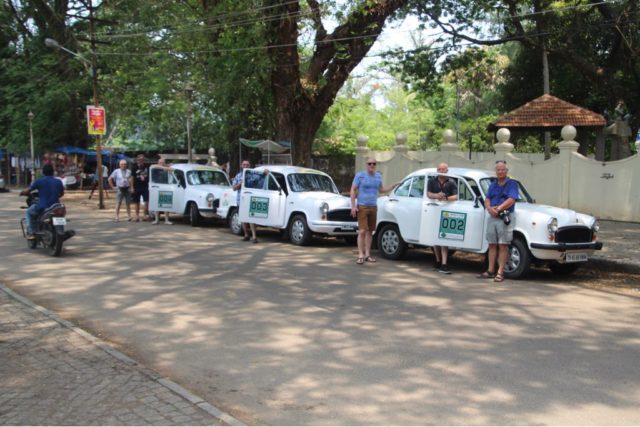 After a relaxed morning in Kochi, teams headed on their way to Coimbatore, the second largest city in Tamil Nadu. This meant entering the Western Ghats, with its luscious green nature and rolling hills. When they reached their destination, the smart teams ate at Valarmathi Hotel (in India, of course, hotel just means restaurant), which offered sensationally spicy local specialities. However, there was some sightseeing still to do…
Sunset with Shiva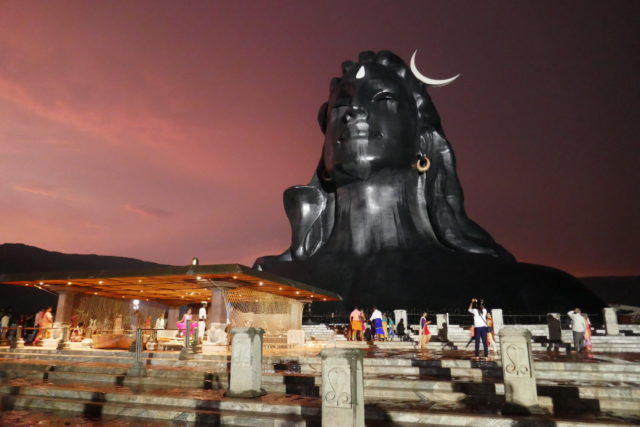 After the day's drive, and a hearty meal, there was just enough time to catch one of the most stunning places of our entire trip. Roughly 45 minutes drive from Coimbatore is a gigantic shiva statue, which naturally attracts many visitors. We arrived just before sunset, but were initially forced to shelter because of heavy rain and dramatic lightening. Afterwards we were treated to a glorious sky, and a truly religious experience.

Are you crazy enough to come along for the ride? Then join us on the next
India's Cup
. Get a team together and let's see you at the starting line! If you want to join us in spirit, like us on
Facebook
or follow us on
Twitter
and
Instagram
to keep up with our latest antics.
About the Author