The Mesmerizing Beaches of Tamilnadu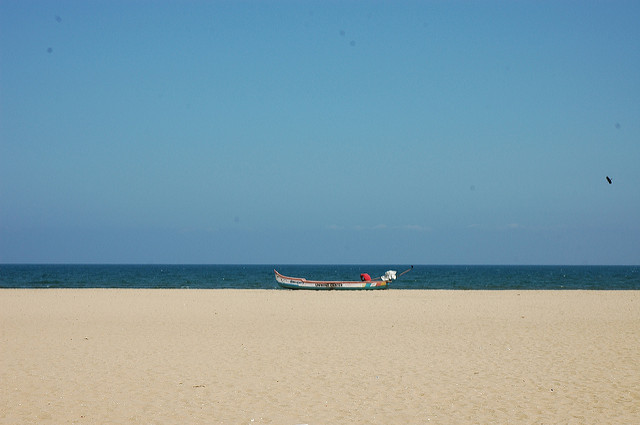 With a longer than 1000 km coastline, the Southern Indian state boasts of quite the variety of sandy shores, many of which have a lot of attractions to keep tourists busy. So, here are the most beautiful beaches of Tamilnadu that are worth visiting.
Photo by Prashant Ram
Marina Beach
This 13 kilometer-shoreline starting at Fort St.George and finishing at the north of Besant Nagar is absolutely gorgeous. At first, it was nothing more than a lane of mud, but then the Madras Port was built, and a promenade constructed. Now, it is buzzing with locals and tourists all-year round, especially in the evenings and weekends. There are many activities for grownups and children, like pony rides, beach sports and festivals. The must-try dishes of the area include Sundal and Murukku, which can be found at the numerous eateries scattered around the beach.
Thiruchendur Beach
Situated in the Tuticorin district, Thiruchendur Beach is a significant site for devotional purposes, too: it is one of the six homes of Lord Muruga, the embodiment of Shiva's light. Both the Thaipusam Festival (linked to Lord Muruga's victory over the evil asuran) and the Kirthikai  Festival (a celebration of lights and welcoming good things into one's existence) are celebrated in the Thiruchendur Temple (shaped OM, the symbol of gods.) Tuticorin Beach is not far away from Thiruchendur, so you can easily make a road trip out of the visit.
Elliot Beach
This stretch of shore is very popular with youngsters; they come out to chill here when the sun goes down. Since it is also a destination loved by the politicians and wealthy crowds, it is kept in great shape. There is a wonderful marina here, too, and quite a lot of sights for tourists: the Velankanni Church, Ashta Lakshmi Temple and the Arupadai Veedu Temple are incredibly near (1 kilometre-radius.)
Mamallapuram Beach
About 60 kilometers away from Chennai, you'll find the 20 kilometer long Mamallapuram beach, which used to be a port for the Pallav Dynasty. Visited by many millions of tourists yearly, it is famous for its temples or cave sanctuaries that are formed like chariots (called rathas, mandapams.) There are also gigantic open air reliefs and the mesmerizing temple of Rivage. Mahabalipuram, a location nearby, has been named as a UNESCO World Heritage Site in 1984. During December and January, a Dance Festival is organized, attracting many thousands of people and performers of a vast array of dance styles, like Bharathanatyam, Kuchipudi, Mohini Attam, Kathakali, Oddissi and Kathak.
Kanyakumari Beach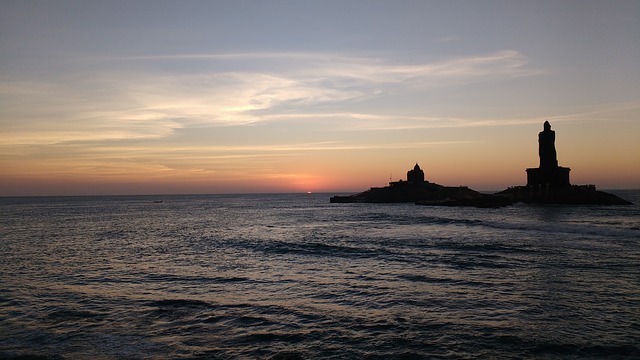 This beach is widely popular, because it is said to be the only place on Earth where you can see the sun rise and set from the ocean. The beach is also a shore for three water masses at the same time: the Bay of Bengal, Arabian Sea and Indian Ocean. On days when there is a full moon, tourists can observe the sun set and the moon rise at the same time. During the time of Chitra Paurnami (a full moon occurring through April and May,) one can also see the full moon and the sun face each other on the same horizon. No wonder then, that this place is an adored destination by international tourists.
Are you crazy enough to come along for the ride? Then join us on the next
India's Cup
. Get a team together and let's see you at the starting line! If you want to join us in spirit, like us on
Facebook
or follow us on
Twitter
to keep up with our latest antics.
About the Author