The Best Cooking Classes in India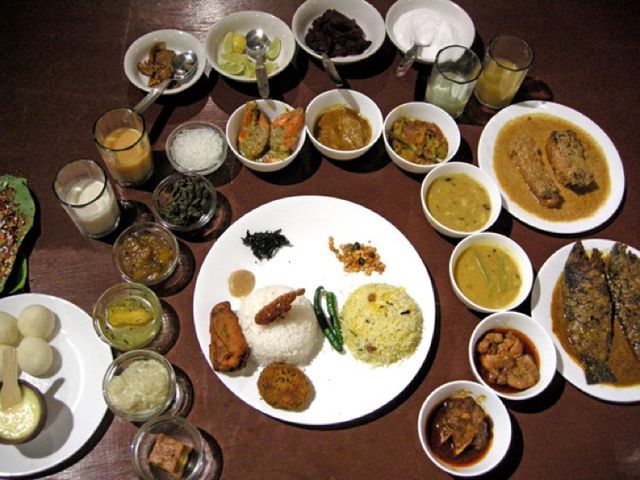 We could never deny that we are Indian food fanatics. We could eat it day and night, for breakfast and as a midnight snack, as dessert or whatever… the main thing is that we eat it, all the time. If you feel the same way, (or at least half of what we feel for Indian food,) this list is going to be you Bible; we have collected the best cooking classes in India.  Sign up for one of these after you've completed your adventure with us and take the priceless cooking knowledge home with you, so you can eat authentic Indian food whenever you feel like it!
Aakriti Eco Homestay – Tamilnadu
Situated in the Nilgiri Mountains, this cozy homestay will ensure that you're surrounded by everything beautiful while you're learning the tricks of the Indian kitchen. Slap bang in the middle of a tea garden, at first, you'll be taught to select the ingredients at a local famers' market and bring it home to cook it with professional chefs. It is best to stay for a minimum of five days; this way you'll learn dishes from a lot of states in India.
Philipkutty's Farm – Kerala Backwaters
This place is breath taking, and the environment that it's located in will blow your mind. Come and stay for a cooking vacation of three days minimum in the backwaters and make the best there is in Kerala cuisine, with recipes that have been passed down by generations. Fresh ingredients, pro cooks, a large variety of dishes… what else could you need? You'll learn to prepare a lot of meat, fish and vegetarian dishes, so carnivores can relax – it's not all about the veg here.
Siolim House and Cooking School – North Goa
If you ever had the dream to vacation in a 350 year-old villa that has been reconstructed to look absolutely gorgeous, Siolim House is the place for you to go. Chef Jane teaches the cooking classes, and you'll learn all there is to know about Goan dishes – she has been a food mogul for more than fifteen years. If you don't have a lot of time, you don't have to stay for a complete cooking vacation – you can attend separate cooking classes, too.
Nimmy Paul's Cooking School – Kochin, Kerala
Here, you'll learn everything there is to know about the Kerala Syrian-Christian cuisine. Although this might sound a bit confusing, just think about what special recipes you'll get to make! Nimmy Paul won't rest until you, too, are a pro in this style of cuisine: a class may initially be 3 hours long, but she is always willing to stretch it out as long as you need it. Now that's real dedication! If you want to experience the real Kerala lifestyle, you can stay at Nimmy's home, too.
Spice Paradise – Jodhpur, Rajasthan
The Spice Paradise is a hugely famous spice shop in Jodhpur. The married couple that runs it also act as chef-teachers during the cooking classes. Since they are well-known all over, you should definitely book in advance; their classes are full of eager internationals willing to learn all there is to know about Indian delicacies. Prepare your stomach; you'll cook a three-course meal during the class – and naturally, you can eat it after!
Sita Cultural Center – Pondicherry, Tamilnadu
Pondicherry has a rich French heritage. As a result, you'll be able to learn both about the French and the Southern Indian cuisines. The Sita Cultural center offers you a number of half-day courses in Tamil vegetarian and non-vegetarian menus, and Kerala cuisine, too. Bringing the kids along is also an option; they offer two-hour cooking classes for them, too.
Jaipur Cooking Classes- Jaipur, Rajasthan
This cookery class is suitable to fit your every need. Hotel star chef Lokesh Mathur will teach you how to cook Indian food in his very own home – afterwards, you can sit down and enjoy the meal with his delightful family. The best part about these classes is that you can choose which dishes you want to make; he'll prepare accordingly. This way, you don't have to stick to a given schedule and learn only what you're interested in!
Bengali Cooking Classes – Kolkata, West Bengal
In order to be able to cook something really delicious, you have to choose the right ingredients. The Bengali Cooking Classes all start out with the selection of authentic Bengali ingredients at a local farmers' market. After that, you'll go back to the kitchen, where the owners of some well-known restaurants in the city, or sometimes a Bengali housewife, will show you how dishes from the Bengali cuisine are made. The duration of this experience is around four hours, but can be a bit longer – once the fun starts, it's hard to stop!
Are you crazy enough to come along for the ride? Then join us on the next
India's Cup
. Get a team together and let's see you at the starting line! If you want to join us in spirit, like us on
Facebook
or follow us on
Twitter
to keep up with our latest antics.
About the Author