Choo-Choo Through a Continent: Tips for Train Travel in India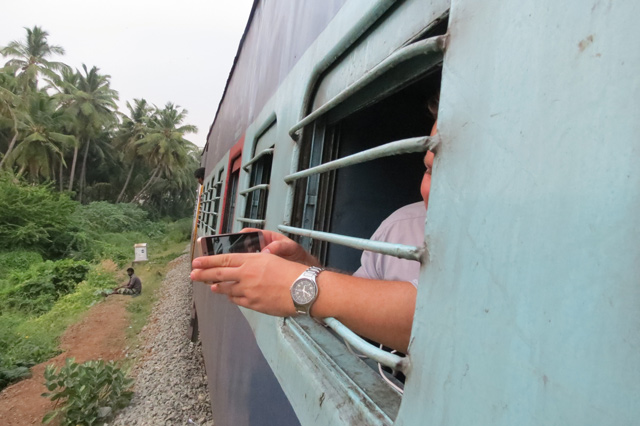 Everyone who has ever been to India vows that you absolutely HAVE to travel with train at one point or the other. It's a must. But what are the things that you need to know before you get choo-choo-ing? Here are our tips for train travel in India.
To start off, here are a couple of facts about the railway in India that will blow your mind:
– It is the world's longest network of trains, managed by only one company
– There is approximately 62,000 kilometers of rail laid down for tracks
– There are 7,500 stations
– Around 7,800 locomotives make their way through these tracks
Amazing, right? So, what are the things you should be aware of once so get on a train and why should you?
The Perfect Choice If You Want to See India
Imagine that the train is like a tour bus that goes around cities showing sights. You'll see amazing landscapes pass you by, especially if you go on a long trip. You could be in a city one hour and speeding through wild forests at the next – it is the perfect way to see the general landscape of the region you are in.
Foooooood!
Yes, we're always going on about food, but it's an important part of travelling, right? Get ready to satisfy your stomach on these train rides, because a lot of locals go up and down the train selling delicacies. You will find tea, coffee, sandwiches, idli, samosa and vada pav, so have no worries: you most definitely will not go hungry.
Know Your Ticket Types
There are many categories of train tickets that you can buy in India, so let's dive in:
First Class AC (1A): A closed-off cabin that is air-conditioned and has four bunk beds, two on the top and two on the bottom. The windows can be opened.
Two Tier AC (2A): Your cabin is separated with a curtain from the other parts of the train, also has air-conditioning and four bunk beds. The windows can't be opened.
Three Tier AC (3A): It is just the same as the Two-Tier AC cabins, but instead of four bunk beds, there are six.
AC Chair Cars (CC): You sit in chairs in an air-conditioned place, this category is only offered if you're travelling during the daytime.
Sleeper Class (SL): The same as Three Tiered cabins, but there is no air-conditioning – windows remain open.
Note: If you are waitlisted, you cannot get on the train – it usually means that all the seats are full. You should book a train ticket as soon as you know when/where you're travelling to, this way you'll probably have a seat and not get waitlisted.

General Unwritten Rules
Try to arrive not too early to the station – keep in mind that there are 7,500 of them in the whole of India, so many of them are old and dirty. Also, you may be boiling in the summer, since there are no air-conditioned rooms to wait in.
Keep in mind the following abbreviations: TTE, RAC and PNR. TTE is the Ticket Taker Examiner, who will check whether your ticket is valid. RAC is Reserved Against Cancellation. This means that if you get waitlisted, but make it through the waitlist, you can get on the train – however, you'll have no confirmed seat. The TTE will help you find one. PNR is you Passenger Name Record, which is on your ticket – be sure to have this handy, especially if you were waitlisted previously.
And, Most Important of All…
… Glue yourself to the windows, or walk to the carriages between the trains, and be mesmerizing by the horizons passing you!
Are you crazy enough to come along for the ride? Then join us on the next
India's Cup
. Get a team together and let's see you at the starting line! If you want to join us in spirit, like us on
Facebook
or follow us on
Twitter
to keep up with our latest antics.
About the Author