Panaji, You Charming Little Thing!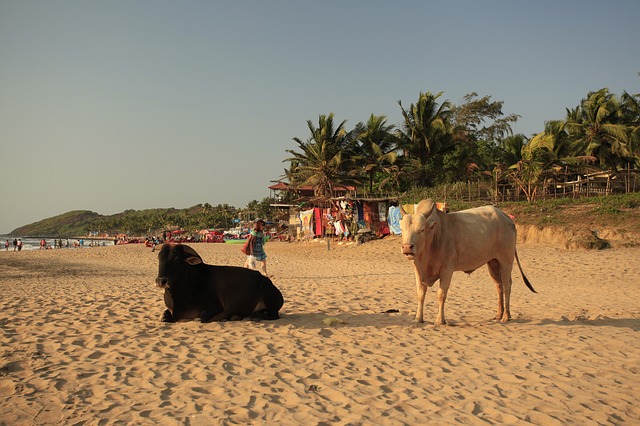 Also known by its old Portuguese name Panjim, the capital of Goa is a true gem to be discovered. With a small population of 114,759 inhabitants, you'll feel like you're in a safe cocoon and you'll be surrounded with friendly faces all over the city. You can basically reach anything on foot here, which contributes to the laid-back atmosphere of the whole place. Right at the middle of the city is the beautiful Church Square, where the oh-so-white Panaji Church is located. This part of the city is so adorable it could be the setting for a fairytale.
Walking through the streets of Panaji, you'll start to feel the Portuguese influence in the colonial buildings, which further heightens the feeling: you have come to a unique place. The boulevard that weaves its way along the Mandovi River is filled with life and historical wonders, like the old Viceroy's Palace (now the Secretariat) and the statue of Abbé Faria, a priest from Goa who is famous for his knowledge in hypnotism. Walking along the river-shore is also great if you love your tummy; Miramar Beach is the place to go if you're feeling hungry, there are a large number of street food places here and they offer heavenly meals. No wonder it is so popular with tourists throughout the year.
The Latin Quarter is something that everyone who goes to Panaji must check out. The narrow streets and the absurdly-beautifully painted houses (you'll see royal blue ones with red doors and windows) will take you back in time and make you wish you lived in a place where painting your house like that is totally acceptable. Don't worry, you're not the first one to think this! This area is filled with cozy bars and pubs where you can sit in, kick back, and just enjoy the company you're in.
The city's planetarium is also something worth seeing, but Panaji has many other programs to offer, like the Goa State Museum, animated markets or the State Archaeological Museum with its numerous colonial artefacts or Jain bronze sculptures. This city might be smaller than other capitals in the world, but it is also lively and colorful, a charming little city that every travel-fanatic has to see. It is a city that has heart. Panaji is also the perfect city to get a real feel for what Goa is all about, so put on your most comfy shoes and start discovering!
Are you crazy enough to come along for the ride? Then join us on the next
India's Cup
. Get a team together and let's see you at the starting line! If you want to join us in spirit, like us on
Facebook
or follow us on
Twitter
to keep up with our latest antics.
About the Author