The Final Sprint: Driving South India to the Finish Line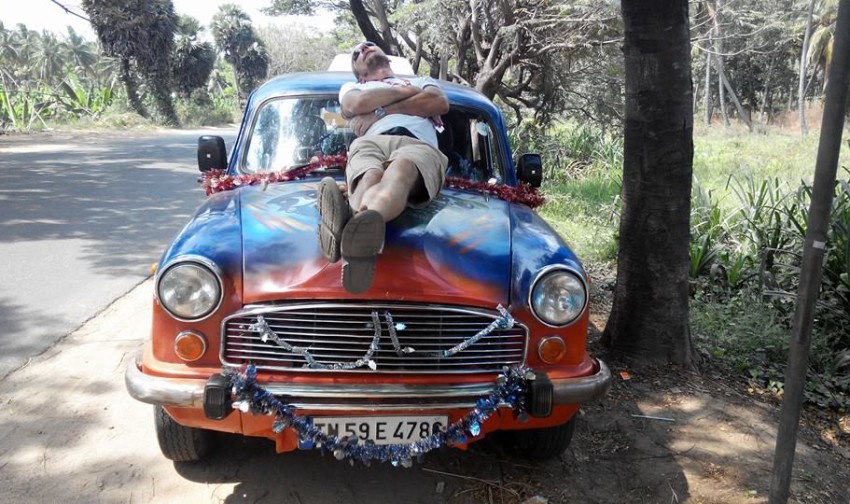 So close yet still quite far to go, the last couple of days of the inaugural India's Cup posed plenty of challenges for our teams, involving visits to ancient temples, driving to mainland India's southernmost point and tackling Chennai's nightmare traffic. But not everyone made it back to Chennai to the finish line!
We had already lost two Hungarians on the way, since both Zoli and Viki had to leave early for work reasons, which meant only Attila and Balázs were left on team Rabbit Adventures. And the Sarriors decided they wanted to abandon ship and escape to Varkala's beaches instead of driving back to Chennai.
But the remaining teams ploughed on, following the same route we had taken on the Rickshaw Challenge Classic Run just a month ago.
Hindipendent Racing grabbed onto the challenges firmly with both hands, and set out to discover the area. Driving their green, white and orange Ambassador car to Kanyakumari, India's southernmost point where the Arabian Sea, Bay of Bengal and the Indian Ocean meet.
They also drove up the Western Ghats to visit the dam near the Manimuthar Falls. Unfortunately, they didn't realise that in order to get to the spectacular waterfall, they needed to drive through a gate down a narrow path. So they drove off instead, scratching their heads and wondering whether it actually existed.
Rabbit Adventures decided to take things easy, camping out by coconut stands, and attempting some of the challenges on the way, although Attila and Balázs' priorities were finding a bar in the evening (although Hindipendent Racing usually got there first). They did make it to the spectacular Brihadeeshwara Temple during the evening they spent in Thanjavur before heading back to Chennai the next morning.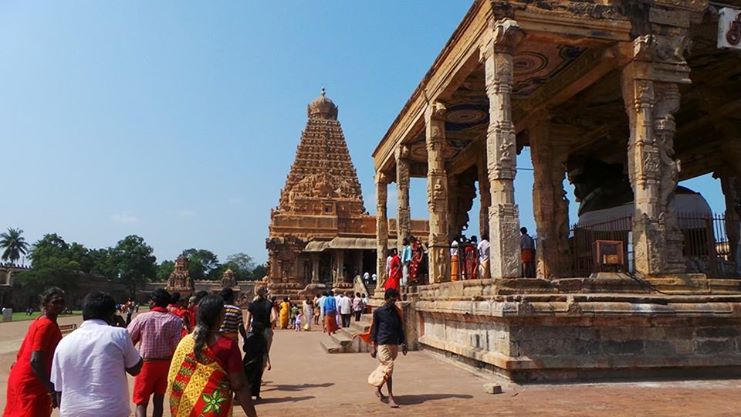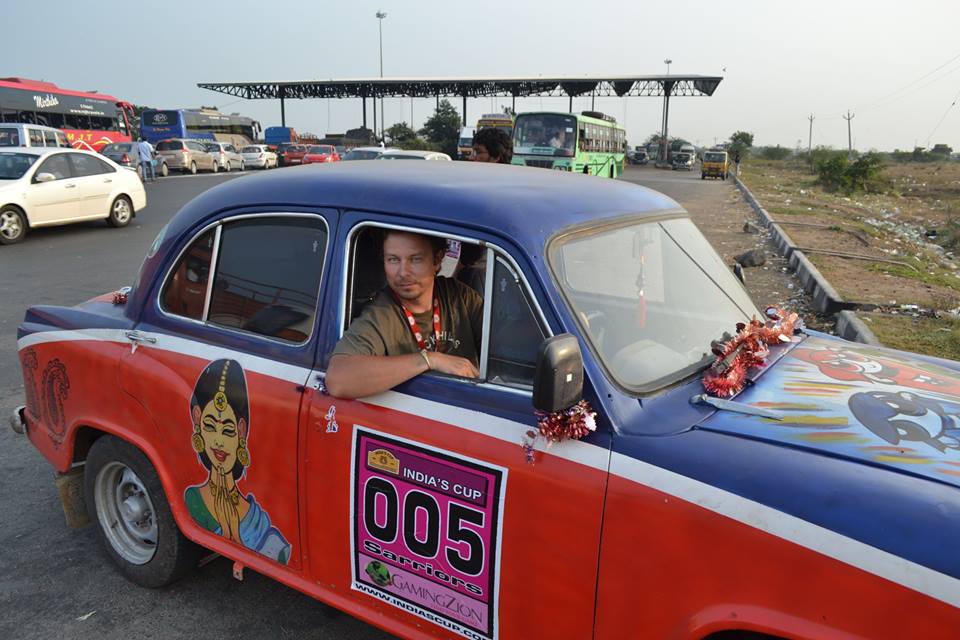 After battling through Chennai's traffic to the Deccan Plaza Hotel, where the whole affair started almost 2 weeks ago, our teams made it to the finish line and were greeted by garlands and the promise of a beer. Hindipendent Racing arrived first, followed by Rabbit Adventures.
Hindipendent Racing hit the bar before checking into the hotel, which put them in a good mood for the closing party. We all gathered together at Chennai's answer to the Grand Budapest Hotel, Ambassador Pallava, a grand relic in Chennai's hotel past – a beautifully decorated and virtually empty restaurant, although that might have something to do with the karaoke skills of the singers employed to entertain the guests.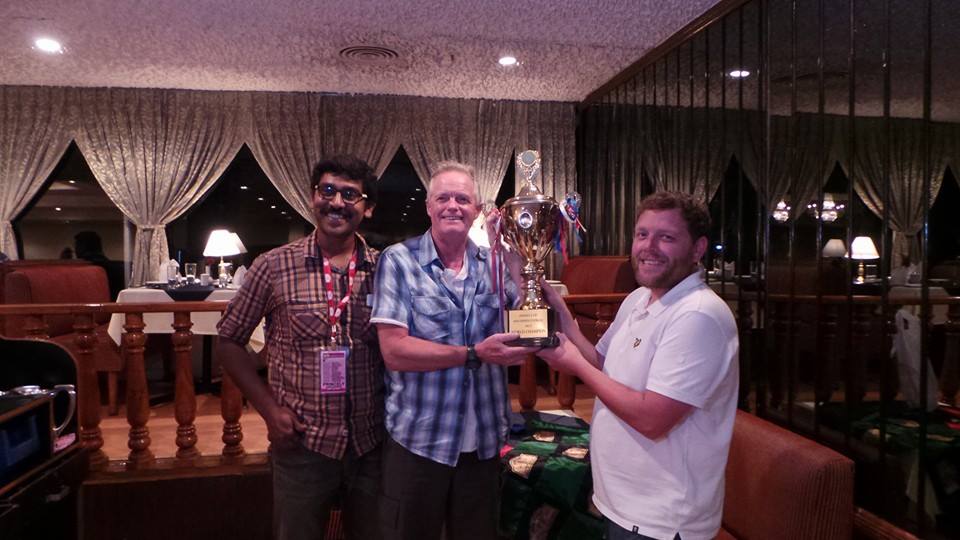 But gathered together, there were plenty of beers, lots of smiles, as we announced the winner for the very first India's Cup. Up early every morning, dedicated to doing as many challenges as possible, Hindipendent Racing came out on top, winning a place on either the next Central Asia Rally or the Caucasian Challenge. Congratulations to a team who never gave up despite the obstacles!
Officially closed, the very first India's Cup was over. We drove thousands of kilometres across six states in South India. Driving South India in an Ambassador was a challenge, since there were (many) breakdowns and incidents with the police. We started a day late and had to change our route midway, but we saw amazing things we would not have seen any other way. We stopped in the ancient city of Hampi, exploring abandoned ruins populated by huge monkeys; we drove through Kerala's backwaters; got stranded in historic Hyderabad; relaxed in Goa and, of course, everyone came away with stories of their own to tell back home.
The India's Cup may not have run flawlessly, but isn't that what adventure is really about?