The Beautiful Backwaters of Kerala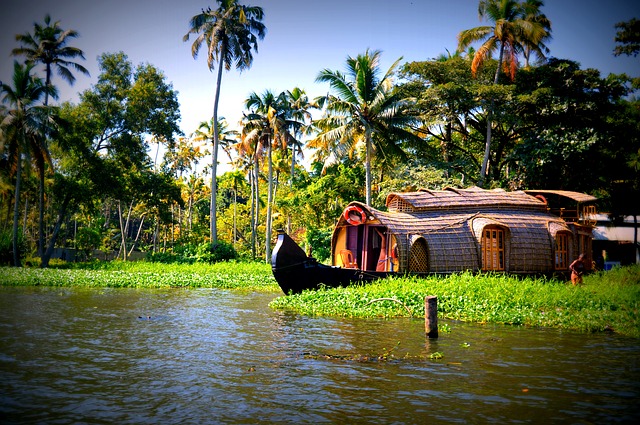 When travelling to South India, the beautiful backwaters of Kerala are unmissable. Here's why:
What are the backwaters of Kerala?
Originally formed by water coming down from the Western Ghats, the beautiful Kerala backwaters are a series of connected lagoons, running along almost half the length of the South Indian state, parallel to the Indian ocean. The network features five massive lakes fed by 38 rivers, and connected by almost 1000km of canals.  To visit the backwaters most begin at one of the many surrounding towns, including Kochi, Alappuzha, and Kollam.
Notable Lakes and Rivers
The most visited lake of the Kerala backwaters, and in fact the best preserved lake found in the entirety of India, is Ashtamudi Lake (pictured above). Located near Kollam, it covers an area of 200 square km, and is shaped like an octopus: in the local language, Ashtamudi means "eight-coned". The largest lake of the state, and the longest in India, is Vembanad. These two lakes are home to much of backwater tourism.
Notable rivers include Periyar, the longest in the state at 244km, which is known as the "lifeline of Kerala": it provides drinking water, irrigation, and its dams provide much of the state's electricity. The Achankovil river, though less well-known, is home to many ancient temples along its banks, evidence of life in the area dating back thousands of years.
Boat Races
While the beautiful backwaters of Kerala are usually peaceful havens of tranquility, occasionally they become home to the riotous spectacle of boat races. Pictured above, Kerala Snake Boats are an icon of the region and have been in use for centuries. The most famous occasion where they feature nowadays is the annual Nehru Trophy, which takes place at Punnamada Lake near Alappuzha. It's a popular attraction, dating back over fifty years, and takes place on the second Saturday of each August.
Houseboats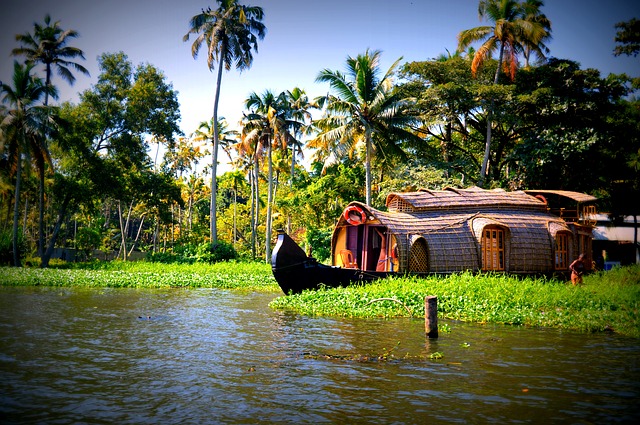 A more relaxed way to enjoy the beautiful backwaters of Kerala is to stay on a houseboat, known as a Kettuvallam. Traditionally these have wooden hulls and a thatched roof, and though they are now primarily a tourist attractions, in previous centuries they housed local royalty, as well as being an essential mode of transport for trade. Boarding at any of the gateway towns, it's common to stay a night or two on board as the houseboat slowly roams the myriad canals.
You'll have the perfect opportunity to explore the beautiful backwaters of Kerala if you join the Travel Scientists for their India's Cup adventure rally. Beginning in Chennai on April 22nd, participants of the minimal assistance rally will weave through Southern India, exploring its incredible nature, rich history, and fascinating culture. The ten-day adventure challenge, finishing in Goa on May 2nd, provides independent-minded travelers to chance to drive to places tourists don't usually see, interact with locals, and have a proper adventure!
Are you crazy enough to come along for the ride? Then join us on the next
India's Cup
. Get a team together and let's see you at the starting line! If you want to join us in spirit, like us on
Facebook
or follow us on
Twitter
and
Instagram
to keep up with our latest antics.

Writer
at
Travel Scientists
David is a writer currently living in Belgrade, Serbia. Originally from Scotland, he was previously based in Budapest, Hungary and Tbilisi, Georgia.
About the Author