Just Released: NASA Images of India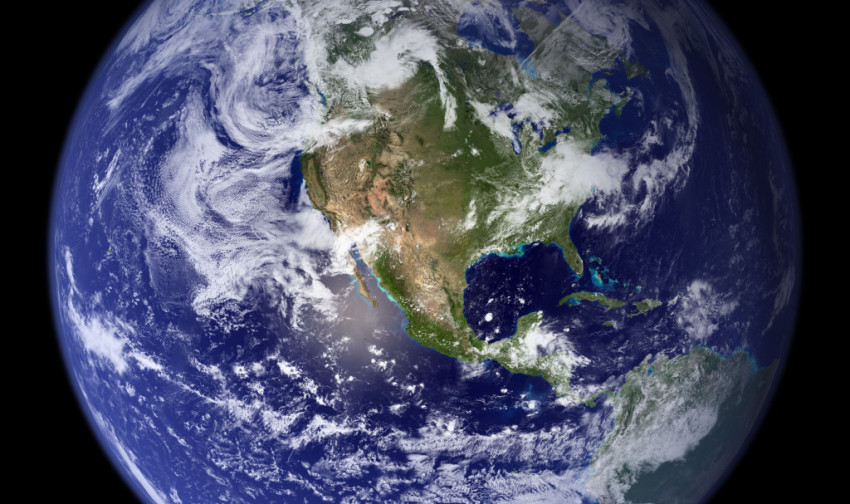 Recently, NASA uploaded three million breath-taking images of our planet, snapped since 1999. They used Japan's ASTER to do this, recording surface temperatures and reflectance. Now, without further ado, here are the hows and whys, followed by the NASA images of India.
NASA's Terra flagship satellite has been equipped with the Japanese-developed Advanced Spaceborne Thermal Emission and Reflection Radiometer, or ASTER. Since December 1999, they have covered almost 99% of the Earth, snapping pictures of environmental disasters and geological layouts. These photos are like works of art (as you too, will soon see,) depicting all the natural changes that could help NASA better understand the "variability and trends in climate, weather, and natural hazards."
New Delhi
With a population of more than 16 million, New Delhi is one of the largest cities in India. The image was taken in September 2003, and shows an area of 30.6 x 34.8 km.
Calcutta
Calcutta, or Kolkata, is the capital of the state of West Bengal. With a population of approximately 5 million, this city is a lively example of an Indian metropolis. The river that you see running across the city is the Hooghly (or Hugli) River. This image was taken in June 2002, and covers an area of 33x 27 km.
Hugli River Delta
The aforementioned river's delta and the Ganges' most western part can be seen together in this image; the Hooghly River branches off from the Ganges, flows through Calcutta, and reaches its end at the Bay of Bengal. The lighter spots in the river can be explained by a heavy sediment load, coming most;y from islands. Deep green colours mark mangrove swamps. The photo was snapped in 2005 and covers an area of 54.5 by 60 km.
Nagarunja Sagar Dam
Around 125,000 workers built the dam on the Krishna River between 1955 and 1972 – today, it is the largest functioning masonry dam in the whole world. It is 800 metres long and 120 metres high, constructed from rocks and mortar. The image was taken in April 2012 and the shot covers an area of 16 by 16 km.
Are you crazy enough to come along for the ride? Then join us on the next
India's Cup
. Get a team together and let's see you at the starting line! If you want to join us in spirit, like us on
Facebook
or follow us on
Twitter
to keep up with our latest antics.
About the Author