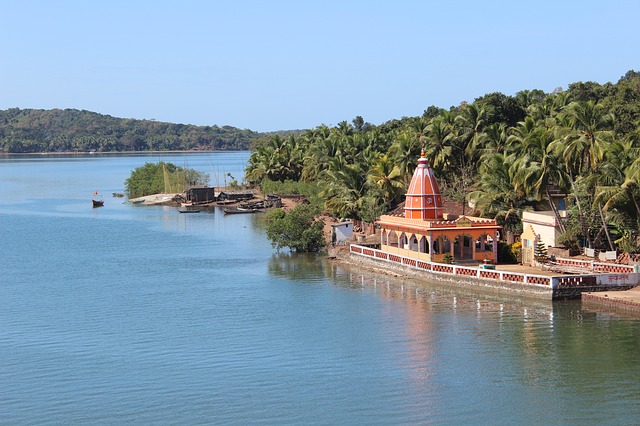 What are India's largest states?
We've told you India's smallest states. Now it's time to reveal the largest states of India. We don't visit them all on the India's Cup minimal assistance adventure challenge — we make our way from East Coast Chennai, down to India's southern tip, and then up to Goa — but many participants take the opportunity to explore several more!
Rajasthan
Rajasthan, taking up a large share of India's North-East, is the largest state in India, with an area of over third of a million square kilometers. If it were a country, it would be the 63rd largest in the world, taking up a place between Germany and the Republic of Congo. The 'Land of Kings', which border Pakistan, has an astonishing collection of historic treasures, dating all the way back to the Indus Valley Civilization. Rajasthan's most famous site is Jaipur: the grand city is one corner of Northern India's famous "Golden Triangle".
Madhya Pradesh
The Central Indian state Madhya Pradesh is over 300,000 km squared, taking up almost 10% of India's total area, and making it larger than, for instance,  Italy. Known as the "Heart of India", is not the most popular state with tourists, but contains many monuments; the temples at Khajuraho are over one thousand years old, while medieval river towns like Orchha can also amaze. Better yet, the state is a great place for spotting wildlife, particularly rare tigers.
Maharashtra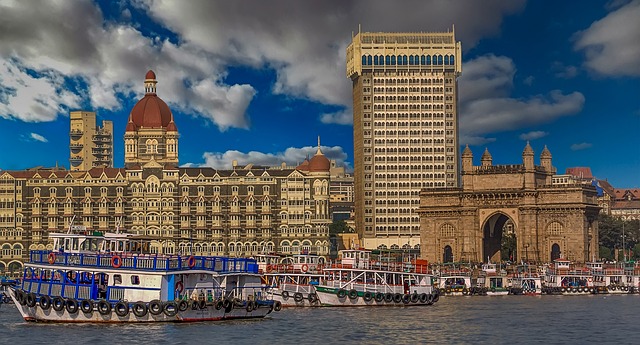 Maharashtra, most famous for its state capital Mumbai, is only slightly smaller than Madhya Pradesh, and in fact is the state with the second-highest population in India. The country's wealthiest state, and home to well over 100 million people, Maharashtra is a modern economic powerhouse. It does, though, also have plenty astonishing nature and historical sights, like the ancient caves at Ajanta and Ellora. On the India's Cup we end up very close to Maharashtra, and indeed many teams will visit Mumbai after the conclusion of the event.
Uttar Pradesh
The fourth largest state in India, Uttar Pradesh is considerably smaller, with an area of less than a quarter of a million square kilometers. However, it is the most populous state in the country, and indeed the most populous country sub-division (ie state) in the world. UP (as it is commonly known) contains India's holiest city, Varanasi, and the subcontinent's most famous site: the Taj Mahal.
Jammu and Kashmir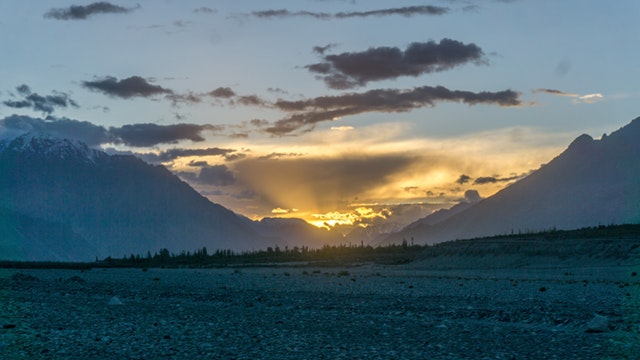 The size of Jammu and Kashmir, up north in the Himalayas, is actually disputed between India, Pakistan, and China. Famous for its mountainous beauty and sacred religious monuments, the state attracts many pilgrims, from various religions, each year.
Gujarat
Gujarat, the sixth largest Indian state, possessing an area of just under 200,000 square kilometers, is oddly-shaped, jutting out of India's Western coast. Though it has a long Arabian Sea coastline, and historic treasures in its cities, the most fascinating element of Gujarat is the traditional culture that can still be found in its remote villages.
Karnataka
The seventh largest Indian sate, Karnataka, is the one we explore most fully on the India's Cup. Covering a vast expanse of Southern India, in Karnataka you can find fantastic nature, the palace of Mysore, and the ancient ruins of Hampi. In addition, the state contains astonishing diversity: pristine beaches, peaceful countryside, and bustling city life, in addition to some of India's best spots for seeing rare wildlife!

Are you crazy enough to come along for the ride? Then join us on the next
India's Cup
. Get a team together and let's see you at the starting line! If you want to join us in spirit, like us on
Facebook
or follow us on
Twitter
and
Instagram
to keep up with our latest antics.
About the Author