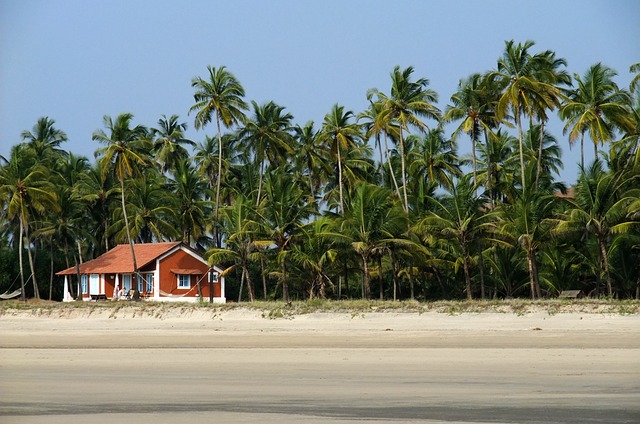 What are the smallest states in India?
On the India's Cup minimal assistance adventure rally, we travel from Chennai, in Tamil Nadu, all the way to the very south of India, and then north to Panjim, capital of Goa. On our route we pass two of India's smallest states: Goa, and the Union Territory of Puducherry. Here are India's smallest states; note that several of these are not technically states but in fact Union territories, controlled by central government. However, they are basically states, so we've decided to include them!
Lakshadweep
By far the smallest state in India is Lakshadweep, a group of islands with a collective surface area of only 12 square miles. However, the lagoon surrounding them is 1,600 square miles, their "territorial waters area" amounts to 7,700 square miles, while their exclusive economic zone is a much larger 150,000 square miles. Located off India's South-West coast, these islands are comprised of ten inhabited, and seventeen uninhabited islands.
Daman and Diu
India's second smallest state is the union territory of Daman and Diu, on the Arabian sea coast, bordered by Gujarat. Originally Portuguese territories, they have a total area of just over 100 square kilometers, and were incorporated into India in 1961.
Chandigarh
The third smallest Indian state is another Union territory: Chandigarh, which actually serves as the capital of its two neighbouring states, Punjab and Haryana. Though only slightly largest than Daman and Diu, Chadigarh has a considerably higher population density, and has a population of over 1 million.
Puducherry
The Union Territory of Puducherry, often known as Pondicherry, has an area of over 200 square miles. We pass by on the India's Cup, and it's worth a look: formerly a French colony, the European cultural influences, in cuisine, architecture, and atmosphere, make for a fascinating place, not to mention the gorgeous beaches.
Dadra and Nagar Haveli
The Union Territory of Dadra and Nagar Haveli, snuck between the western states of Maharashtra and Gujarat, have a third of a million people, in a combined area of just under 500 square kilometers.
Delhi
A standout of this list of smallest states in India is the so-called National Capital Territory of Delhi, the capital of India. This bustling, important city has a population of more than 19 million (as of 5 years ago), and as such is many times more densely populated than any other entry other of India's smallest states.
Goa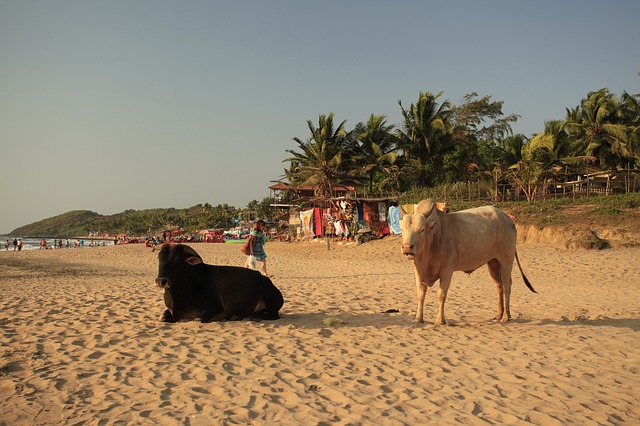 The seventh smallest state in India, Goa, is considerably more relaxed than the sixth. It is officially the smallest state (not counting Union Territories), and has a population of less than 2 million. Famous for its white sands and party culture, Goa is the last stop on the India's Cup.
Sikkim
Thousands of kilometers north-east of Goa is the mountain state of Sikkim, bordered by China, Nepal, Bhutan, and (the Indian state of) West Bengal. Perched in the Eastern Himalayas, this small kingdom of mountains and monasteries only joined India in 1975.
Andaman and Nicobar Islands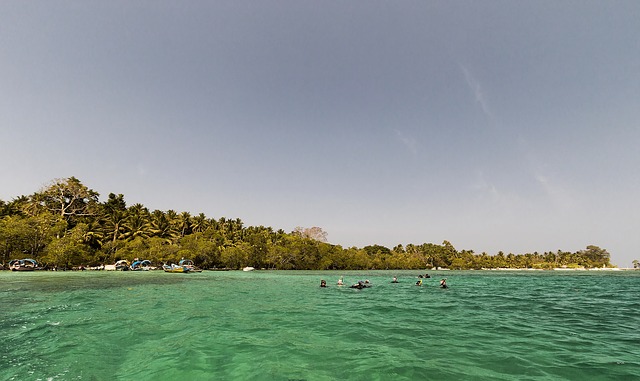 The Union Territory of the Andaman and Nicobar Islands, with a total land area of just over 8,000 square kilometers, is actually far closer to the South-East Asian states of Myanmar, Thailand, and Indonesia. The islands are home to indigenous tribes who have no contact with modern civilization.
Tripura
The north-eastern state of Tripura, which borders Bangladesh, has a total area of just over 10,000 square kilometers, and a population of almost 4 million. Rarely visited by tourists, Tripura is nevertheless a fascinating place to visit, filled with tradition, culture, and palaces.

Are you crazy enough to come along for the ride? Then join us on the next
India's Cup
. Get a team together and let's see you at the starting line! If you want to join us in spirit, like us on
Facebook
or follow us on
Twitter
and
Instagram
to keep up with our latest antics.
About the Author