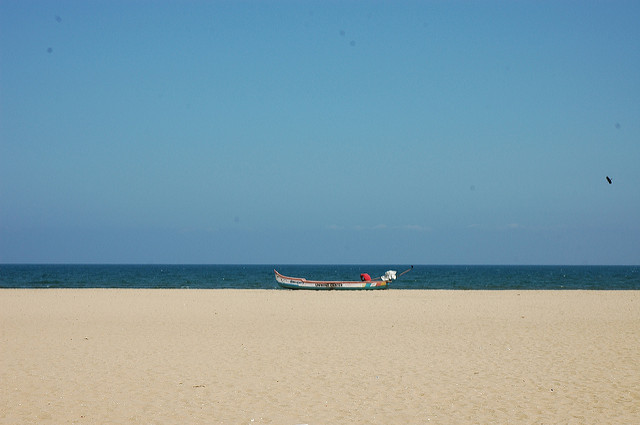 If you're in Chennai, you have to check out Marina Beach.
Photo by Prashant Ram
The India's Cup begins in Chennai, and before the event starts you should make sure to check out one of the city's star attractions: Marina Beach. India's longest natural urban beach, it bristles with life and activity. Here are some of our favourite photos of Marina Beach.
Marina Beach, Chennai
Marina beach has a total length of around 13km, and for around half the distance it's accompanied by a popular promenade, built in the 19th Century.
There's so much going on, from cricket matches to family gatherings, and often large-scale public events.
The best times to see Marina beach are morning and evening: at other times it's often too hot, and very busy.
Boats can handle the water, but one downside of Marina beach is that it is unsuitable for swimming: the currents are simply too strong.
It's also worth visiting the famous buildings close to Marina beach, including Madras Lighthouse, India's only lighthouse fitted with a lift, which offers spectacular views.

Are you crazy enough to come along for the ride? Then join us on the next
India's Cup
. Get a team together and let's see you at the starting line! If you want to join us in spirit, like us on
Facebook
or follow us on
Twitter
and
Instagram
to keep up with our latest antics.
About the Author