Exploring India through the taste buds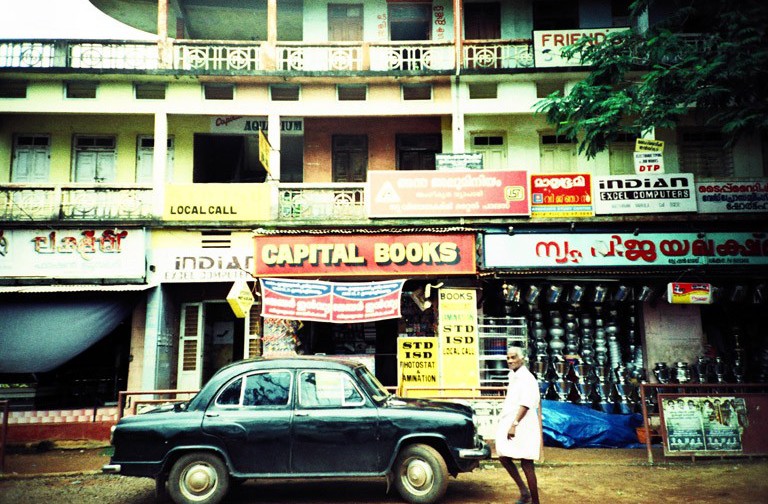 On the India's Cup rally, we're planning to do more than just drive from A to B. As much fun as it is to get stuck on an Indian road somewhere in Tamil Nadu due to a cow that won't move, we want to indulge a little bit in the local culture.
To us, local culture mostly means food, it means other things too of course, but when it comes to India, you really need to get to know the country via its excellent cuisine. It's not enough to have visited your local curry house, never going beyond a Chicken Tikka Masala (which was actually invented by the British), you'll need to educate yourself to the nuances of Indian cuisine.
India is a sub-continent, so the food you'll find in the north will be vastly different to the south, for example. Here are some of the key dishes from the states we'll be visiting on our Winter Rally.
Tamil Nadu
We start and end the Winter Rally on India's Cup in Chennai, the capital of Tamil Nadu. Tamil cuisine is mostly characterised by the use of rice, lentils and legumes, along with an interesting spice profile. One of the main dishes, or rather snacks, in Tamil Nadu is idly, a rice cake made with rice and fermented black lentils. It's a staple for breakfast in South India, particularly in Tamil Nadu. It's often served with sambar or chutney.
Andhra Pradesh
Cuisine from Andhra Pradesh is hot and fiery, influenced by cooking form Hyderabad. One delicious local curry is the Tamatar Ka Salan, which is a concoction of spices, tomatoes, tamarind, nuts, coconut and more.
Telangana
Biryani has become a well-known household name of Indian cuisine, and is popular in Telagu cuisine. The Hyderabadi mutton biryani combines rice with mutton, spices and herbs. It's a filling stable that is delicious and aromatic.
Maharashtra
Maharashtran cuisine is dominated by ginger and garlic, with dishes running from very spicy to mild. You'll find curries here are more on the watery side, a contrast to the thick and creamy curries of the north. Pitla Bhakri is a rural dish from the area, and a core part of the cuisine, it's prepared from powdered dal, and often eaten with bhakri, a bread made from jowar, a local cereal. Try it in Pune at one of the many street vendors.
Goa
Because of Goa's proximity to the sea, fish and seafood play a big part in the local cuisine. Also, pork is a big favourite and often found in the local curries too. You'll find that spice is a core element of Goan cuisine, so if you want to take the chilli down a notch or two, it might be tricky. Pork vindaloo is one of the key dishes of the region. This curry is infamous for its spice, where only the bravest dare touch it, but you know when in Goa…
Karnataka
The cuisine of Karnataka is one of the oldest in India, having influenced the dishes found in its neighbouring states as well. Dishes are traditionally served up on a banana leaf, including pickles, rice, raita and so on. One traditional main courses from this area is Huli, a combination of vegetables and lentils, cooked in coconut, tamarind and spices seasoned with ghee, asafoetida and curry leaves.
Kerala
Keralan cuisine is known for its creamy rich curries and intense spices. Because coconuts grow in abundance in Kerala, you'll find dishes here heavily use coconut cream, milk and coconut kernel. The dishes are hot and aromatic here, with a liberal use of chilli, black pepper, cardamom, cloves, ginger and cinnamon. Sadya is one of Kerala's most famous main courses, a set of curries with boiled rice, including sambar, and other local dishes, raita, pappadam, pickles, chutneys and more. A true feast! Give it a go when you're in the area on the Winter Rally of the India's Cup!