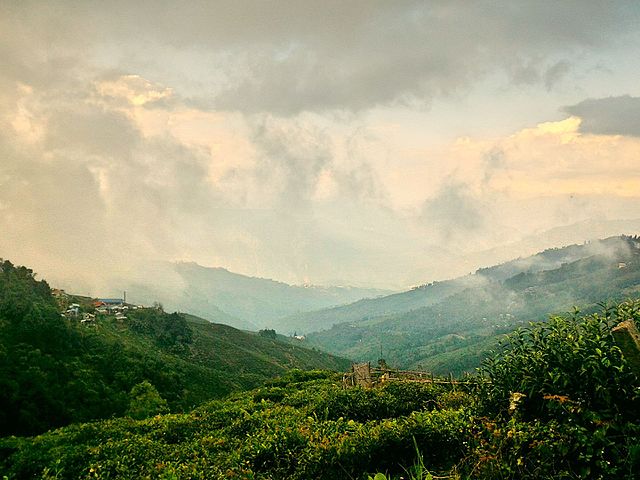 You can't visit India without trying the tea.
The India's Cup minimal assistance adventure rally isn't just about the excitement of racing across Southern India. Speed is less important than hilarious anecdotes, and we always recommend fully immersing yourselves in the culture. And if you do that, you'll need to try some of India's famous tea. Here are some of the best varieties, many of which grown in places we pass by on our travels.
Assam
An absolute classic tea region, Assam is in the very North-West of India. High temperatures and extreme humidity provide a perfect atmosphere for tea growing.
Darjeeling
Everybody has heard of Darjeeling, and for good reason: this region in North-West Bengal, in the Himalayan foothills, produces fantastic, though expensive, tea. The mountainous position provides the perfect levels of rain, shade and sun.
Kangra
This area in Himachal Pradesh was first populated with Chinese tea plants by British imperialists in the early 19th Century. The perfect climate, and absence of problematic insects, allows fantastic green and black teas to be grown entirely organically.
Dooars and Terai
The northern regions of Dooars and Terai have also been producing excellent tea sicne the 19th century. Their tropical rainforests provide a perfect climate for tea, as well as for incredible wildlife and botanical diversity. In Dooars the tea is rather dark, while in Terai it tends to be spicy and sweeter.
Annamalais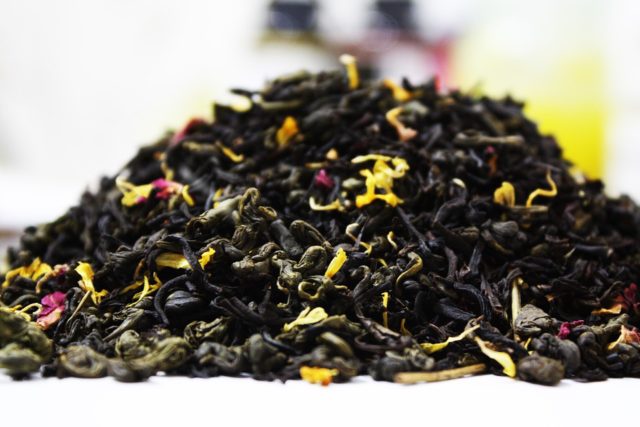 The first of our tea regions belonging in Southern India, Annamalai is located in the Western Ghats, an area we love to visit, in between the states of Tamil Nadu and Kerala. The vast plantations are located at altitudes of over 1000 meters, ensuring fresh tasting tea, the colour of golden syrup.
Nilgiri
Nilgiri tea, grown around Kerala and Tamil Nadu, is famous for its intense aroma and darkness. It is named after the Nilgiri Mountains, the "Blue" mountains, so-called because of local colourful flowers which bloom every twelve years.
Karnataka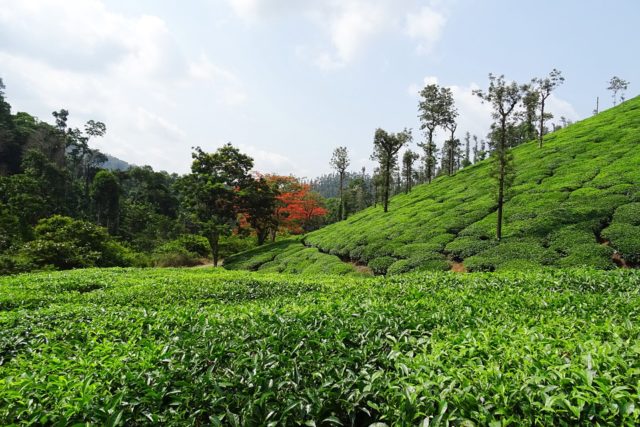 The state of Karnataka, one of those we explore on the India's Cup, is actually more famous for its coffee, but on its 2,000 hectares of tea plantations is grown some very drinkable chai.
Wayanad
Wayanad is a remote, rural region in Kurala. Its rolling hills, covered with over 5,000 hectates of tea, are a very attractive sight. The many millions of kilograms of tea produced annually often has a reddish tinge.
Travancore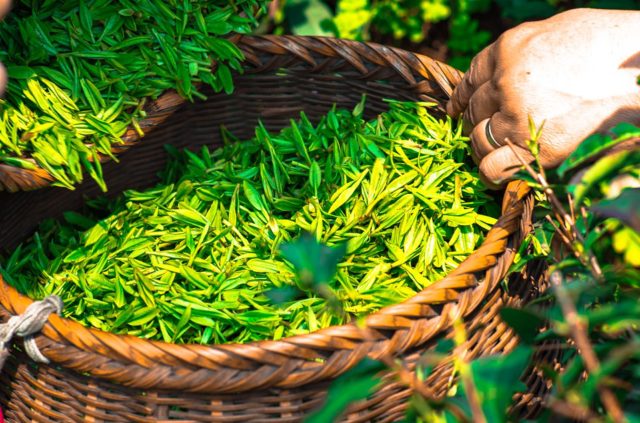 Travancore is paradise not merely for tea, but also for coffee and a variety of other spices, rubber, coconut, and more. Here in the several South-West corner of India, around 20 million kilograms of tea each year is grown.
Munnar
Munnar, a famous hill station in Kerala once popular with British vacationers, is well known for its natural beauty. The freshness of the air, the diversity of the wildlife, and the attractive landscape have brought visitors for centuries. Tea plantations cover hillsides with green, and annually produce almost 30 million kilograms of delicious tea.
Are you crazy enough to come along for the ride? Then join us on the next
India's Cup
. Get a team together and let's see you at the starting line! If you want to join us in spirit, like us on
Facebook
or follow us on
Twitter
to keep up with our latest antics.
About the Author