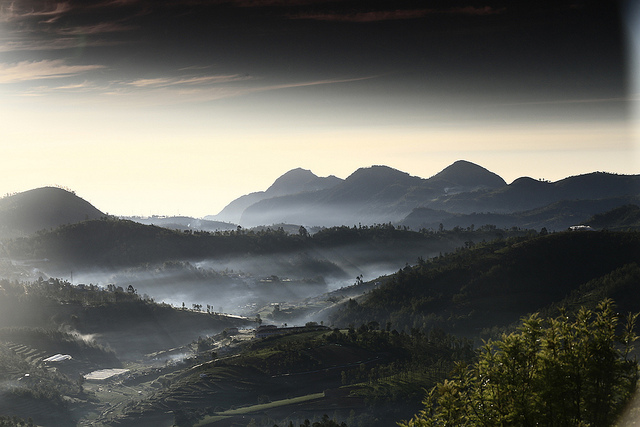 Some of our favourite photos of Ooty.
Photo by Dibesh Thakuri
You can understand why Udhagamandalam is known as Ooty. It would be a shame if tourists missed out on this beautiful part of India because they couldn't say the name! On the India's Cup minimal assistance rally, we drive through Ooty, and it's one of our favourite spots in South India, let alone just Tamil Nadu. With Hindu temples dotted around it's rich green landscape, Ooty is known as the "Queen of the Hill Stations". Under British rule it was also referred to as "Snooty Ooty", for the snobbery of the colonial elites it attracted but now it's far more welcoming, as long as you can handle the bendy hillside roads!
Ooty (or Udhagamandalam…)
The city has been hectic, but none the less beautiful for it.
When they first arrived in Ooty, the British are said to have thought it resembled Switzerland; governor John Sullivan prasied the "hills beautifully wooded and fine strong spring with running water in every valley."
The patchwork quilt of fields thrive with the region's subtropical highland climate, which ensures settled temperatures throughout the whole year: it's sometimes said that Ooty is in a permanent state of spring.
Ooty was originally named Udagamandalam, but in British times became known as Ootacamund, which means "single stone", perhaps referring to a point sacred for the local peoples. The town is located in the Nilgiri district, which translates as the "Blue Mountains", so-called for the haze which rises from the region's eucalyptus trees.

Are you crazy enough to come along for the ride? Then join us on the next
India's Cup
. Get a team together and let's see you at the starting line! If you want to join us in spirit, like us on
Facebook
or follow us on
Twitter
and
Instagram
to keep up with our latest antics.
About the Author