Our Favourite Photos of Kerala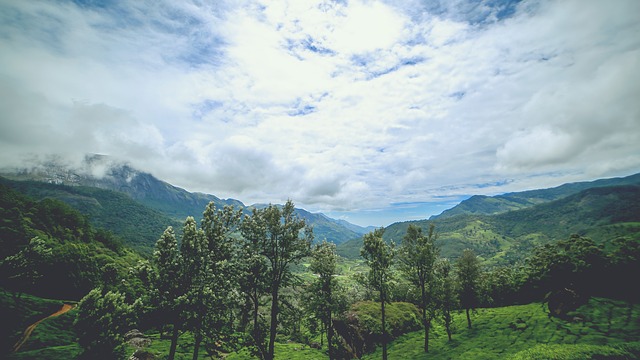 These photos of Kerala show one of the most beautiful regions on earth.
The India's Cup minimal assistance adventure rally kicks off again in April 2018, and teams will travel almost 1500 miles, all the way from Chennai to Goa. En route participants will visit the gorgeous state of Kerala, which a narrow slither right at the bottom of India's South-Western Malabar coast. It's an incredible place with a dazzling array of scenery, food, and culture. Here are some of our favourite photographs of Kerala.
Rolling Hills
One of Kerala's most attractive features are the Western Ghats, a mountain range famed for its wildlife and biodiversity.
Peaceful Backwaters
Another essential aspect of Kerala's charms are its backwaters, a vast and intricate collection of lakes and canals.
Houseboats
The best way to see the backwaters of Kerala? Spend a night in one of the houseboats that line the canals.
Tradition
Kerala is less touristy than much of India, and so it is possible to see local life lived as it has been for centuries.
Spirtituality
Many visitors to Kerala come to experience the rich spiritual traditions of the state.
History
Kerala has a rich and long trading history. A popular attraction are the ancient Chinese fishing nets in Kochi.
Fishing
The nets are still in use today, and Kerala remains an important trading and fishing center.
Snacks
Kerala is home to fantastic cuisine, of many different varieties. But sometimes, Uncle John's Ice cream in Alleppey can't be beat.
Climate
Monsoon season in Kerala can be dramatic. It makes for a great photo, though.


Are you crazy enough to come along for the ride? Then join us on the next
India's Cup
. Get a team together and let's see you at the starting line! If you want to join us in spirit, like us on
Facebook
or follow us on
Twitter
and
Instagram
to keep up with our latest antics.
About the Author