Why We Love the Nature of Tamil Nadu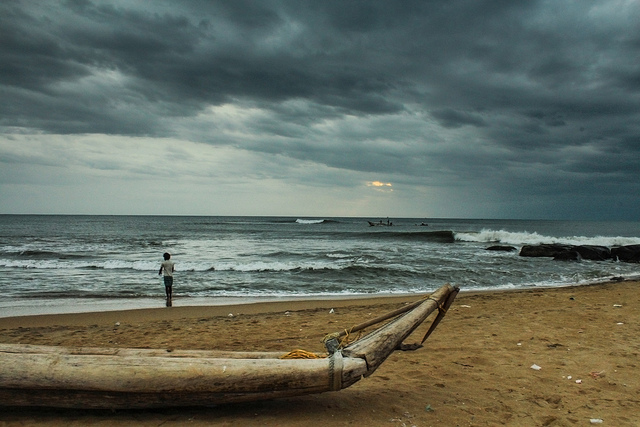 Introducing the incredible nature of Tamil Nadu.
Photo by Sarath Kuchi
On the India's Cup we explore South India, beginning in the bustling city of Chennai. This is the capital of Tamil Nadu, and the first portion of the adventure is spent driving through this varied and gorgeous land. Here are some of our favourite photos of the nature of Tamil Nadu.
Pleasant Countryside
Tamil Nadu contains many varied landscapes. This photo is taken near Tiruvannamalai, South-West of Chennai.
Surprises in the Sky
We love Tamil Nadu's sunrises and sunsets, so much do that we couldn't decide our favourite. So, here's a photo of a rainbow instead! Taken looking out to Marina Beach in Chennai.
Incredible Variety
The nature of Tamil Nadu is so diverse, but this is something else. Taken looking down at Aliyar reservoir, near the border with Kerala.
Vivid Colours!
Tea plantations create some of the brightest landscapes in India and almost always make for fantastic photographs. Valparai in the Western Ghats, pictured above, is no different.
Even when it's raining!
Does this count as nature? We're not sure. It's just a fantastic photo. Occasional rain is certainly part of life in Tamil Nadu, though. And this picture is a useful reminder that while the nature of Tamil Nadu is sensational, it is the culture and spirit of the people that makes it such a brilliant place to visit.
Are you crazy enough to come along for the ride? Then join us on the next
India's Cup
. Get a team together and let's see you at the starting line! If you want to join us in spirit, like us on
Facebook
or follow us on
Twitter
and
Instagram
to keep up with our latest antics.
About the Author