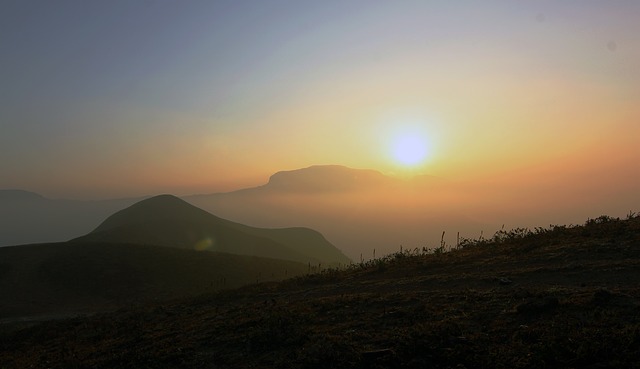 Is Coorg, in Karnataka, really the Scotland of India?
On the India's Cup, as we drive through Karnataka, we pass pretty close by a place known as the "Scotland of India". Its real name is Coorg, though it also goes by Kodagu. And we wondered: is the nickname accurate?
The Scotland of India
From a certain angle, on a cloudy day, you can understand the thinking of the imperialists who coined the phrase. For centuries the area was controlled by the Haleri dynasty, before being annexed by the East India company in 1837. It was under British control until Indian independence in 1947, and during that time it earned its reputation as the "Scotland of India".
What makes it Scottish?
There's one aspect in particular that is very reminiscent of Scotland: rain. Incredibly heavy summer downfalls extend well into autumn. However, rainfall is also a factor in other reasons that Coorg may seem Scottish. Firstly, like the Scottish highlands, there is a very low population density. And secondly, all the rain does create lush green nature (although perhaps that's more like Ireland.)
Mystical Coorg
In addition to the flourishing green scenery and the heavy rain, Coorg is also home to beautiful mist, which may well evoke mornings in Scotland. Many of the British imperialists who named Coorg the "Scotland of India", were in fact Scottish themselves and claimed that they noticed a strong similarity to their homelands. Without wanting to doubt their memories, one wonders if it might have been quite a while since they were home.
Why Coorg isn't like Scotland
Reasons that Coorg is dissimilar to Scotland aren't hard to find. There the fact that much of it is jungle, in a comparatively temperate climate, and the local traditions are different to say the least. However, this may be unfair. Kodagu is incredibly hilly, and there are plenty great places to walk. Plus, the air is certainly fresher than in most places you'll travel in India! It's definitely worth a stop if you want to escape the city, which makes it similar enough to Scotland for us.

Are you crazy enough to come along for the ride? Then join us on the next
India's Cup
. Get a team together and let's see you at the starting line! If you want to join us in spirit, like us on
Facebook
or follow us on
Twitter
and
Instagram
to keep up with our latest antics.
About the Author