The Life of India… In a Day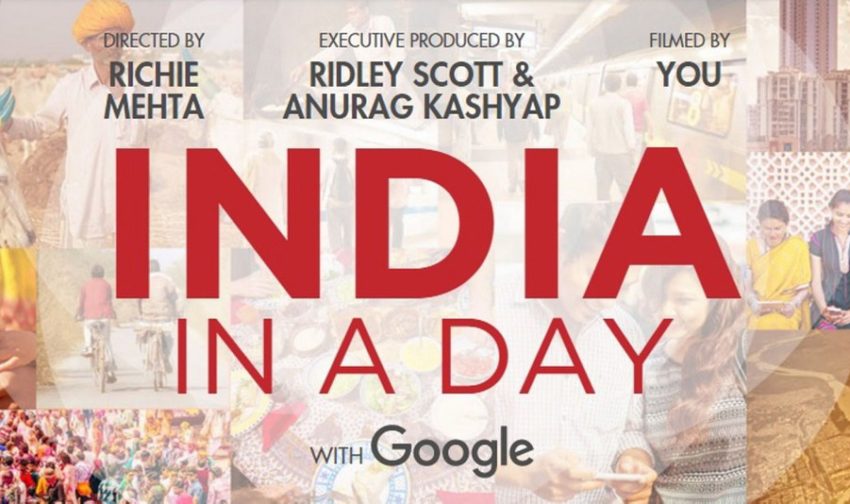 Can any film capture India's infinite variety? This comes close.
On October 10th 2015, India's all across the country were asked to film their day. Thousands did, and the result is the film India In a Day, which collates many of these stories into 86 minutes of exhilarating cinema.
Trailer for India In a Day
Capturing India In a Day
Based on the concept of the film Life in a Day, which collected footage from people all across the world on a single day in 2010, India In a Day allows for a deeper look at a fascinating and vibrant country. The film shows the ordinary and the extraordinary, from everyday frustrations like the struggle to find internet to creative geniuses working to make their mark on the country's culture. We see sport, dancing, art, and much more.
The Creators of India In a Day
Though the film was produced by Ridley Scott, pictured above, among others, and directed by Richie Mehta, the footage is entirely crowd-sourced. More than 16,000 videos were submitted, totaling over 365 hours of footage. Released in June 2016, the film can be seen in its entirely on Youtube. The video is below, and we highly recommend you watch, especially if you dream of visiting India with us on the India's Cup.
India In a Day

Are you crazy enough to come along for the ride? Then join us on the next
India's Cup
. Get a team together and let's see you at the starting line! If you want to join us in spirit, like us on
Facebook
or follow us on
Twitter
and
Instagram
to keep up with our latest antics.
About the Author